Understanding the Basics of Minor Accident Injury Claims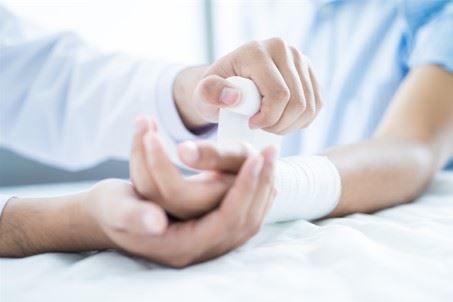 Minor injury cases are usually defined as a case in which the bodily injury does not lead to permanent damage and the injured person is able to resume all pre-injury activities once healing has occurred. Some common minor injuries include:
Sprained or strained muscles
Minor broken or fractured bones
Shallow cuts or abrasions
Bruises
Minor burns
Most minor injuries affect the musculoskeletal system (i.e. muscles, ligaments, joints, nerves, tendons, etc.) Listed below are some factors insurance carriers consider when evaluating a minor injury case.
Treating Medical Expense vs. Diagnostic Medical Expense
Medical expenses related to treatment are usually more readily accepted by insurance adjusters than medical expenses related to the diagnosis. However, a bias of this sort fails to take into consideration the fact that in many cases extensive diagnostic evaluations are needed for musculoligamentous injuries (injuries affecting the musculoskeletal system) in order to ascertain if the pain is a result of something other than a sprain or strain.
Musculoligamentous injuries may not need much in the way of actual medical treatment; treatments for this type of injury often respond well to heat, rest, and analgesics. Insurance adjusters may use the absence of intensive medical treatment to "prove" no injury exists.
Treatment Duration
Major injuries typically require more extensive medical treatment than minor injuries. It seems logical then that a claim's value will go up the longer the treatment duration. However, even though the reasoning seems credible, the conclusion drawn is not always valid, especially in cases in which the length of treatment is applied as an index to injury severity.
Treatment Location
When evaluating an injury, the place of treatment will be noted by the insurance adjuster. In most "soft tissue" injuries treatment consists of a physician examining the injury in his or her office or hospital emergency room, followed up with self-treatment of heat, rest and analgesics at home.
If an injury is initially examined in a hospital emergency room and if treatment of any kind takes place in a hospital or physical therapy clinic, an adjuster will view the injury as more serious. Additionally, any type of hospitalization, even just for observation, is usually enough evidence to prove an injury's occurrence and significance.
If you have been injured and would like to discuss your case with an experienced and knowledgeable Ponte Vedra accident lawyer, please contact the Attorneys at Canan Law by calling (904) 849-2266. Call today to request a free consultation.