Understanding How to Calculate and Claim for Loss of Earnings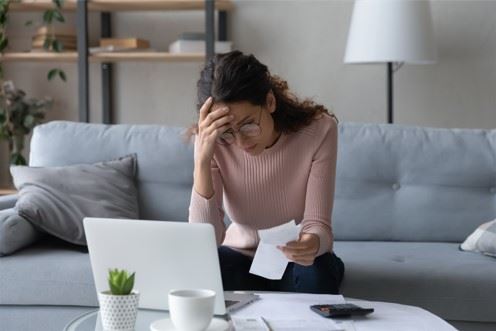 A portion of your personal injury claim may include reimbursement for earnings lost while you are unable to work. Let your attorney know about any wages you are losing while injured so that he can explain to you how including them in your claim will occur. 
How Do You Calculate Loss of Earnings?
If you are out of work for a short period of time, calculating your lost income is fairly easy. First, determine whether you are paid an hourly wage or have an annual salary. If you are self-employed, the process will be a little different for you, but you can still calculate your loss of earnings.
Hourly Wages
If you are paid by the hour, take the amount of your hourly wage and then multiple it by the number of hours of work you were forced to miss. This total is your lost income.
Annual Salary
If you are paid an annual salary, then take your yearly salary and divide it by 2,080 (this is the number of weekday work hours in a year), then multiply that number by the number of hours you missed from work. The total is your lost earnings for that period of time.
Self-Employed
Proving loss of income when you are self-employed is slightly more complicated. You will need to submit documentation showing the specific amount of earnings you would have received during the time you were unable to work. These documents may include a 1099 form, letters, invoices, and receipts that show loss of income.
Complications When Filing for Loss of Earnings
1. Mitigating Damages
Mitigating damages refers to the idea that, as a plaintiff, you have a responsibility to make an effort to reduce the amount of money that you have lost as a result of your injuries. This can include looking for another job, and accepting a job that offers a similar position. Complications may arise if you have failed to mitigate your damages resulting from loss of work. For example, if you are self-employed, you will likely need to hire a replacement to continue to earn profits on your behalf in order for a court to acknowledge that you have done all you can to mitigate your own damages.
2. Provable Injuries
Another complication can arise if you are claiming to have injuries that have not been sufficiently proven. You cannot just claim lost wages as damages without proving that your injury is severe enough to require your absence from work. An insurance adjuster will be wary of any perceived over-treatment if it appears you have been treated only for the sake of increasing your damages.
3. Troublesome Occupations
Finally, if you have an occupation such as taxi, truck, or ambulance driver, doctor, lawyer, policeman, or actor, be ready for the adjuster to question the legitimacy of your claim. This may seem unfair, but just make sure you have the documentation necessary to substantiate your claim. Some occupations are harder to prove loss of earnings in than others purely because they don't have set schedules or compensation scales.
What Is Loss of Future Earnings?
In cases where your injuries are more severe and result in long-term disability, you may be able to pursue compensation not just for your lost earnings, but also for a loss of potential income in the future. This requires that your injuries have drastically reduced your earning capacity or have prevented you from getting another similar job. 
In order to prove lost earning capacity, you will need to gather the following evidence for trial:
Previous pay stubs demonstrating your earnings prior to your injuries
Previous tax returns
Letters from your employer
Testimony from expert witnesses (doctors, employers, vocational rehabilitation specialists, etc.) about your former job and your lack of ability to do that same job (or a similar job) again
Get Help With Your Loss of Income Claim!
If you have been injured, it is important to find an attorney as soon as possible to begin working on your claim. Your personal injury lawyer in St. Augustine can answer any questions you have about claiming your lost wages as part of your damages and address any concerns about the above issues that may arise.
The Attorneys at Canan Law are knowledgeable, experienced, and eager to help. Call their offices today at (904) 849-2266 for more information, or contact us online.