Understanding Work Zone Traffic Safety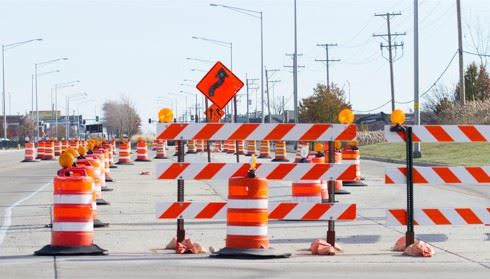 Bright orange signs and electronic warnings. Menacing concrete barriers and barrels that pinch traffic into narrow lanes. Bulldozers, dump trucks, and other heavy equipment lurching in and out of traffic. Road construction risks the lives of both drivers and workers on a daily basis. Construction zones can be poorly marked and come up in what seems like an instant. If you have been injured in a construction zone accident or in an accident on a dangerous roadway, our firm can provide the help you deserve.
Construction zones cause a large number of accidents every year. These areas of the roadway can conceal hazards you may be otherwise able to avoid as well as creating hazards that simply cannot be avoided.
Common Hazards for Drivers in a Construction Zone
Some of the more common hazards construction zones expose people to include:
Unmarked shoulders with sharp drop-offs
Gravel and other loose material that can cause skidding
Narrow roadways
Heavy equipment working dangerously close to cars traveling at high speeds
Missing guardrails
Missing stop signs or traffic signals
Construction zones require heightened awareness on behalf of anyone operating a motor vehicle in order to ensure the safety of everyone within the work zone.
Florida Construction Zone Traffic Stats
Among the surprising facts about Florida work zone auto accidents are the following:
Nearly one-fourth of fatal work zone crashes involve alcohol or drugs
More than half of all auto accidents in Florida construction zones are caused by speeding
Over 50% of fatal vehicle accidents in work zones happen after dark
The majority of people who suffer fatal injuries in construction zone crashes are pedestrians and vehicle occupants.
Try not to become a statistic, but if you have been injured in a construction zone accident by a distracted driver, don't suffer in silence. Contact an experienced auto accident attorney who will make sure your medical bills are covered by the at-fault driver, and you're not out of pocket for lost income. A good personal injury lawyer will guide you through the process of filing a claim, deal with the insurance companies, and make sure you get the compensation you deserve.
Call us or stop by our offices in downtown St. Augustine if you have any questions about pedestrian accidents or personal injury cases.
Canan Law, the most respected team of attorneys in St. Augustine, keeps you informed with blog posts discussing legal terms and Florida court cases that matter to you. Our firm specializes in auto accidents, personal injury, and medical malpractice cases. Ask your legal question today with our website's live chat feature!