Hiring a Different Lawyer to Represent You On Appeal
This article brought to you by Canan Law, the most respected team of attorneys in St. Augustine.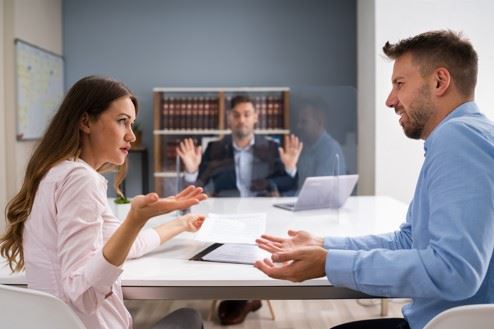 While it is true that you should always hire an attorney with the intent to only try your case or reach a settlement once, sometimes an appeal is the right course of action after an unfavorable judgment has been entered.
Many civil cases are appealed each year, including personal injury, workers' compensation, traffic accident, and medical malpractice cases. Sometimes the injured party suffers the regret of having chosen an inexperienced or underwhelming attorney.
An injured person or business deserves to be fairly compensated for a loss caused by another party's negligence. Due to the complexities of our legal system and the countless volumes of case law which could affect your case, it's vital that your lawyer have the experience, vigilance, and resources to represent you against even the most well-funded legal teams of insurance companies and other large entities.
If you feel that you did not receive the best legal representation, or you are simply unhappy with your case's result, the next step may be to seek a new attorney.
Generally, a client is under no obligation to retain an attorney after an unfavorable judgment.
The attorneys at Canan Law take pride in the stellar reputation our firm has earned by providing the highest level of legal representation to each client, ensuring that our clients are not injured again by lackluster representation leading to an unfavorable case result.
If the compensation you've received doesn't come close to making you whole again, give us a call or stop by our office in Historic Downtown St. Augustine. We'll review your case and help you understand your options going forward, including the option to appeal.
Canan Law, the most respected team of attorneys in St. Augustine, keeps you informed with blog posts discussing legal terms and Florida court cases that matter to you. Ask your legal question today with our website's live chat feature!