St. Augustine Brain Injury Attorneys
Florida Brain Injury Claims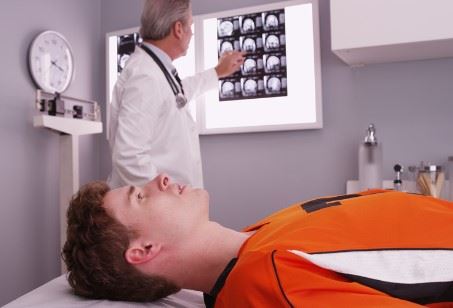 The Centers for Disease Control (CDC) estimates that in 2019 alone there were about 61,000 deaths related to traumatic brain injuries (TBIs). In 2017 they estimated that there were 224,000 hospitalizations related to TBIs. Did you suffer a life-changing TBI because of someone else's mistakes? You should file a claim against them in pursuit of compensation and with the help of Canan Law. Our team of brain injury attorneys in St. Augustine knows the details and work that need to go into a successful brain injury case. Let us manage yours for you, so you can focus on resting.
Call (904) 849-2266 or contact us online today to speak with our St. Augustine brain injury lawyers.
How Much is a Traumatic Brain Injury Worth?
Whether you were in a car accident or a construction accident and suffered a brain injury due to it, our attorneys can help you make the most of your claim. From the start of your case to its conclusion, our goal will be to maximize the value or the worth of your case. Its worth will be based on the damages you have endured because of your accident and traumatic brain injury.
In a TBI claim, damages are often:
Past and future medical costs
Past and future lost wages
Cost of in-home care
Pain and suffering
Permanent disability
Lowered enjoyment of life
What are the Three Types of TBI?
The extent of your brain injury and how it is affecting your day-to-day life will dramatically change the potential value of your TBI claim. We can consult with medical experts to get a clear understanding of your brain injury and what sort of assumed costs will be needed to alleviate its worst symptoms or help you live more comfortably.
TBIs are sorted mostly into three types based on their severity:
Mild (mTBI)
Moderate
Severe
However, some medical professionals have argued that the term "mild" traumatic brain injury is misleading because every brain injury has the potential to cause permanent and significant harm. For example, a concussion is usually classified as an mTBI, but all it takes is one concussion for some people to start experiencing insomnia, mood swings, memory issues, and more.
What are the Long-Term Effects of a TBI?
The value of your brain injury case will also be changed by the long-term effects of your brain injury. If your TBI causes symptoms that are expected to pass with treatment, then your claim might not be as valuable as one compared to a TBI claimant who is permanently disabled by their injury. Again, our brain injury lawyers in St. Augustine will work diligently to understand your TBI, its long-term effects, and how those effects factor into the value of your claim.
Long-term effects of a traumatic brain injury can include but aren't limited to:
Amnesia and memory loss
Uncharacteristic mood swings
Insomnia or oversleeping
Chronic pain and migraines
Balance issues
Speech impediments
Learning disabilities
Mental health difficulties
Does a TBI Get Worse Over Time?
A traumatic brain injury cannot heal in most cases. The tissues of the brain regenerate so slowly and are so complicated that the wounds of a TBI often cause more damage at a faster rate, negating the healing process. With this said, it is possible for a TBI to get worse over time, especially if there are subsequent blows to the head.
If your TBI does get worse or appears to be worsening, then you should speak to your medical provider as soon as possible for future testing and diagnoses. Our legal team can integrate those diagnoses into your claim and its value. We really do want to fight for every possible penny in your name.
Legal Counsel You Can Trust When It Counts
Canan Law is here to make you feel confident that your TBI case progresses as it should. Let our St. Augustine brain injury attorneys help you manage your case from start to finish, just as we have been doing for clients in the area for more than 30 years.
Put an initial consultation on your calendar. Call (904) 849-2266.
The Firm You Can Trust In Any of Life's Difficult Situations
Our legal team specializes in a wide variety of practices and we are ready to fight & advocate on your behalf.