St. Augustine Misdemeanor Defense Attorney
Misdemeanor Crimes in Florida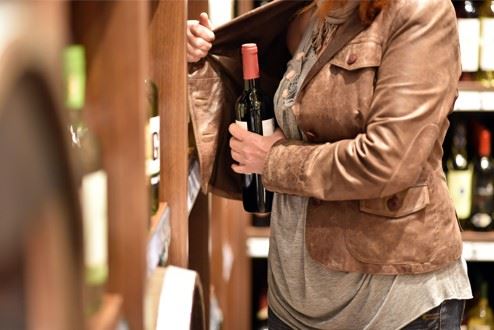 Crimes that are regarded as less serious offenses are referred to as misdemeanors. The penalties and consequences of misdemeanor convictions are typically less severe than those for felony convictions.
In Florida, common misdemeanor charges include DUI, theft, trespassing, and disorderly conduct in a public place. If you or someone you love has been arrested for or charged with a misdemeanor crime in St. Augustine or throughout Northeast Florida, Canan Law can help.
With over 60 years of combined experience and over 250 jury trials handled to date, our attorneys are well-versed in the criminal justice system. We understand what you are up against, as well as the challenges you face. Our goal is to help you protect your rights and ensure your freedom and your future are secure.
For a free, private consultation with a misdemeanor defense attorney in St. Augustine, contact Canan Law at (904) 849-2266.
---
On This Page:
---
What Is a Misdemeanor?
A misdemeanor is a type of criminal offense that is considered less serious than certain other crimes, which are categorized as felonies. Misdemeanors are usually punishable by fines or incarceration in a local jail for a period of less than one year.
Individuals with misdemeanor convictions on their criminal records may still vote, serve on a jury, and keep their professional licenses. However, misdemeanor offenses still can cause significant disruptions in a person's life—both personally and financially. A misdemeanor conviction can result in the loss of employment or future employment prospects and housing opportunities.
Can You Have a Misdemeanor Removed from Your Criminal Record?
In Florida, it may be possible to have criminal records sealed or expunged in certain circumstances. You could be eligible to have a misdemeanor removed from your record if you meet specific eligibility requirements. Notably, you cannot have been convicted for any crime, misdemeanor or otherwise, to have your record sealed or expunged in Florida. You may be able to have your record sealed or expunged if you were found guilty, but the court withheld adjudication of guilt, meaning you were not convicted.
For more information on having a misdemeanor removed from your criminal record in Florida, contact Canan Law and speak to one of our experienced St. Augustine misdemeanor defense lawyers during a free, no-obligation consultation.
What is the Florida Misdemeanor Diversion Program?
In Florida there is a program known as the "Misdemeanor Diversion Program" (MDP) that gives first-time offenders the opportunity avoid entering the criminal justice system by doing the following:
Accepting responsibility for their actions
Seeking rehabilitation
Not all individuals facing misdemeanor charges will be eligible for this program. If you are interested in pursuing this program you should discuss your situation with your defense attorney and determine if it is the right option for you.
Choose a Team of Former Prosecutors to Defend Your Case
At Canan Law, our attorneys have extensive experience and a proven record of success in mitigating criminal penalties for individuals in St. Johns County and Northeast Florida, including those who have been accused of a wide range of misdemeanors. Several of our criminal defense attorneys are former state prosecutors, and one of our lawyers, Daniel Hilbert, is Board-Certified in Criminal Trial Law by The Florida Bar. Together, our team has the trial experience and skills necessary to aggressively defend you.
Additionally, if you are facing felony charges, our lawyers may be able to plead down your charges to a misdemeanor to help minimize the imposed punishment and lessen the impact on your future. Reach out to us today to learn more.
Free Consultations
If you or someone you know is facing misdemeanor charges in St. Augustine or anywhere in Northeast Florida, contact a lawyer from Canan Law before speaking with anyone or agreeing to any plea. We can discuss your case during a free consultation.
Call our office at (904) 849-2266 or submit a free online case evaluation form to schedule your appointment. We are available 24/7.
Recommended Blog Posts:
The Firm You Can Trust In Any of Life's Difficult Situations
Our legal team specializes in a wide variety of practices and we are ready to fight & advocate on your behalf.
Types of Misdemeanors in Florida
A wide range of criminal offenses are classified as misdemeanors in Florida. These offenses are further categorized as either first- or second-degree misdemeanors.
In Florida, a first-degree misdemeanor is punishable by:
Up to 1 year in jail
12 months of probation
Up to $1,000 in fines
Second-degree misdemeanors in Florida are punishable by:
Up to 60 days in jail
6 months of probation
Up to $500 in fines
First-degree misdemeanors are considered to be more serious offenses than second-degree misdemeanors, though they are considered less serious than any type of felony.
Examples of Misdemeanor Crimes in Florida
As previously stated, many crimes fall under the umbrella of misdemeanors in Florida.
Some examples of first- and second-degree misdemeanors in Florida include:
Disorderly conduct
Theft and trespassing
Domestic violence
Vandalism
Driving under the influence of alcohol/drugs (DUI)
Possession of fewer than 20 grams of marijuana
Petty theft and shoplifting
Battery
Driving on a suspended license
These and other misdemeanor offenses can have serious implications if the defendant is convicted. Although they are not as serious as felonies, and the penalties are not as harsh, a misdemeanor conviction can still result in the loss of your freedom, your job, your future opportunities, and your reputation.